Charged with a Crime in the Bronx? We Can Help!
Trusted Criminal Defense Attorney, Serving Clients in New York
If you have been arrested and/or charged with a crime in New York City or throughout the state, it's important that you ensure your rights are protected. At The Law Offices of Elliot S. Kay, we are dedicated to serving residents of the Bronx who have been charged with criminal offenses. Our primary goal is to build an effective defense in each of our clients' cases.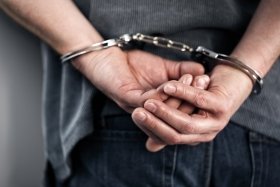 Facing a criminal investigation, arrest, or charge can be a life-changing experience for many people. No matter what your case involves, it is critically important that you speak with an aggressive Bronx criminal defense lawyer right away. The Law Offices of Elliot S. Kay proudly defends the rights of clients throughout area and fights tenaciously to protect their liberties and freedoms.
We offer free initial consultations to all prospective clients. Contact us online or by phone at (646) 759-9233 today to request yours.
Why People Choose The Law Offices of Elliot S. Kay
Proven Record of Results: Attorney Kay has successfully represented thousands of clients and has secured numerous NOT GUILTY verdicts, dismissals, acquittals, and reductions.
Free Initial Consultations: You can get started on your case today, completely free-of-charge. Your initial one-on-one consultation with Attorney Kay is always free and confidential.
Aggressive Defense Strategies: Your rights and interests are our number one priority. We utilize our resources and experience to give you the upper-hand.
Types of Criminal Cases We Have Successfully Handled
At The Law Offices of Elliot S. Kay, your situation is important to us.
The Bronx criminal defense attorney at our firm can provide you with the representation you need for any of the following case types:
We also assist clients with civil rights violations and related matters, including false arrest, police brutality, and more.
Didn't Do the Crime? Don't Do the Time!
If you have been accused of a criminal offense, you should seek skillful representation and begin building a defense immediately. Whatever the circumstances surrounding your case are, it is vital that you have an experienced attorney on your side who can work with you to fight the accusations and pursue a favorable outcome.
We offer a free case evaluation so that you may obtain some legal advice and information regarding your situation from a Bronx criminal defense lawyer before making any financial commitment to our firm. Contact our office today to discuss your situation and to begin preparing your defense.
Call (646) 759-9233 for a free consultation.
Testimonials
See Why Clients Choose Us