Bronx Drug Crime Defense Attorney
Fighting Back Against All Types of Narcotics Charges
Controlled substances are divided into five different schedules based on their recognized medical use and their potential for abuse. Schedule I drugs are considered the most addictive and do not have any recognized medical use. Schedule V are defined as drugs with low potential for abuse and well-recognized use for medical purposes. Your situation is important to us, and you can be sure that we will stand by you and work with you toward the results you need for your future. We offer a free case evaluation so you may obtain some legal advice and information regarding your situation before making any financial commitment to our firm.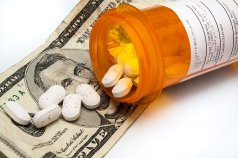 If you are arrested and charged with a drug crime, regardless of the type of narcotic or the alleged offense, you face serious consequences. Though criminal penalties for drug crimes depend on the amount of drugs you are charged with handling and the schedule under which the particular controlled substance falls, all drug offenses are punished harshly by the state of New York. Your reputation, freedom, and entire future could be at stake.
Do not risk the legal system on your own! Our Bronx drug crime attorney has successfully represented thousands of clients throughout New York City and can apply an aggressive defense strategy to your case.
Call us now at (646) 759-9233 or submit an online contact form to request a free and confidential consultation with Attorney Kay.
Clients Choose Our Firm for Many Reasons
Thousands of clients represented in New York and the Bronx
Proven record of results in various levels of court, including numerous NOT GUILTY verdicts
Free initial consultation for prospective clients
Communicative representation and constant case development updates
If you would like to learn how we can help, contact us today. Your first consultation is free and confidential.
Types of Drug Crimes in New York
When facing drug crime charges, it is important that you retain representation that can defend your case and help you effectively pursue a favorable outcome in court. At The Law Offices of Elliot S. Kay, our experienced Bronx drug crime attorney is dedicated to providing excellent representation for our clients, and we have a long history of success in the cases we have handled in the past.
We can assist you with any of the following drug crime charges:
Cultivation
Distribution
Drug crimes involving children
Manufacturing
Possession
Possession with intent to sell
Prescription drug fraud
Solicitation
Trafficking
Transportation
Using prescription drugs for illegal purposes
Call The Law Offices of Elliot S. Kay for a Free Consultation
We also understand the severity of the charges against you; we have helped many clients in the past, and you can be sure that we will work with you in order to seek a fair and just resolution. Contact us today to discuss your case and to begin the process of obtaining the representation you need.
Speak confidentially with our Bronx drug crime lawyer by calling (646) 759-9233.
Testimonials
See Why Clients Choose Us